Lead Instructor Heather Leslie is interested in understanding the drivers of ecological and social processes in marine systems, and how to more effectively integrate science into marine policy and management. Specific research areas include coastal marine ecology and the design and evaluation of marine conservation and management strategies. Before arriving at Brown in 2007, Heather received an A.B. in Biology from Harvard University and a Ph.D. in Zoology from Oregon State University. In her free time, she enjoys cooking, hiking, and reading. Heather lives on the East Side of Providence with her husband, Jeremy and children, Isaac (4 years old) and Eva (8 months old).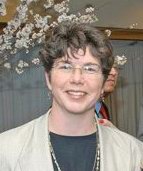 Co-instructor Martha Downs is an ecosystems ecologist and science writer. She has studied carbon and nitrogen cycling in temperate forests throughout the Northeast using natural abundance and enriched stable isotopes.  Marty has written for Science, the Chronicle of Higher Education, Technology Review, NPR, Small Times Media, and Women's E-News and has served as a communications professional in environmental, public health, emergency preparedness, and higher education organizations. She is particularly interested in the relationship between scientists and the media and how it facilitates (or distorts) public engagement with science and public understanding of risk. Marty has a Master's degree in science journalism from Boston University and a Bachelor's degree in Natural Resources from Cornell University.
Jenny Adler is a senior Marine Biology concentrator interested in tropical marine ecology and sea turtle biology and conservation. She studied abroad in the Turks and Caicos with the School for Field Studies in Fall '09 and started working in the Leslie Lab last spring, spending last summer working with one of Professor Leslie's Ph.D. students on a project looking at the effects of climate change on East coast salt marshes. She is writing a thesis using data collected this past summer, focusing on the belowground decomposition of Spartina alterniflora along the latitudinal gradient of the U.S. East coast. Over winter break, she volunteered at the New England Aquarium's Sea Turtle Rescue and Rehabilitation Center. Jenny is from Manchester, MA and is on the sailing team at Brown; she also loves to run, windsurf, SCUBA dive, and snowboard.
Devon Cupery is an environmental science concentrator with interests in aquatic sciences, climate change, and science writing. She is currently working with Professor Warren Prell, Visiting Lecturer Don Pryor, and Narragansett Bay Estuary Program Chief Scientist Chris Deacutis to understand the impacts of excess nutrients on Rhode Island's Narragansett Bay ecosystem and how RI policy is addressing this problem. Devon studied Mandarin Chinese for three years at Brown is very interested in China's environment. Last year, she and six other students organized and carried out a semester-long course about China's modern environmental problems. Devon grew up in Milwaukee, Wisconsin and enjoys playing music with friends, photography, and running.
Michelle Flagg is a senior architectural studies and environmental studies concentrator, with a focus on sustainable design. She worked last summer with Professor Chris Bull on developing a study to assess and improve the energy performance of the historic buildings at the Herreshoff Marine Museum in Bristol, RI. This year, Michelle is leading a project for the development of a sustainable community center in Haiti, and is President of Brown's Sustainability Consulting Partnership. She is from Chappaqua, NY, and enjoys snowboarding and skiing (equally), tasting teas, and designing jewelry.
Emily Lamb is a senior environmental science concentrator with a focus on marine conservation. She is working with Professor Heather Leslie and Dr. Jenna Shinen of Estación Costera de Investigaciones Marinas on a project investigating the role of temperature in the competition between two species of barnacle on the Central Chilean Coast. She is particularly interested in the role of physical stresses in ecosystem structure and functioning and the ways in which climate change will alter these interactions. Emily is from Hingham, MA and likes to bake, travel and play ultimate frisbee in her free time.
Susanna (Suzy) Mage is a first year Master's student in the Center For Environmental Studies. She graduated in May 2010 from the College of Earth, Ocean, and Environment at University of Delaware with a B.S. in Environmental Science. Suzy's undergraduate research focused on temperate deciduous forest hydrology and biogeochemistry. Her current research interests involve terrestrial biogeochemical cycling, particularly soil fertility (phosphorus dynamics) in the tropical rain forest ecosystem of Puerto Rico. Suzy is researching the controls of soil nutrient availability, in particular the importance of parent material, climate and topography as predictors of soil fertility. Suzy enjoys traveling and cooking in her free time.
Barbara M. Santisteban is a senior environmental studies concentrator focused on policy for conservation.  She spent the past two summers working with senior lecturer Caroline A. Karp on mapping fishermen's and scientists' knowledge of spiny dogfish (Squalus acanthias) in southern New England using an interactive mapping exercise and open-ended interviews.  This work is being incorporated into Barbara's thesis, where information about spiny dogfish will also be collected from vessel trip reports and government-collected records to find ways in which information from more stakeholders can be incorporated into marine management.  Barbara also explored applications of GIS for policy in a semester-long project on tropical Mabi forests during her semester abroad in Australia.  Barbara grew up in Puerto Rico and loves to hike and spend time bird-watching and at the beach.
Ariana Spawn is a senior human biology concentrator with a focus on ecology and evolutionary biology. Her interests center upon terrestrial and marine conservation biology and in advancing the link between conservation science and practice. She is currently working with Professor Dov Sax to investigate the feasibility of managed relocation, or the purposeful relocation of species threatened by climate change, as a strategy to prevent species extinctions and ecosystem degradation from a changing climate. Ariana is also the editor of the Catalyst, an interdisciplinary science and literary magazine on campus. She grew up in Chelmsford, Massachusetts, and in her free time she likes to write, waterski, and cook with friends.
Cecilia Springer
is an environmental science concentrator focusing on toxicology and environmental health. For the past two years, she has worked in Professor Kim Boekelheide's lab evaluating the toxicity and regulation of a novel flame retardant. Cecilia is interested in institutionally strengthening the environmental community at Brown, leading the Environmental Studies Departmental Undergraduate Group and co-founding the Environmental Leaders Collaborative. Cecilia has studied Mandarin for four years and spent a summer in Beijing; she is interested in environmental health in China and hopes to travel there after she graduates. In the further future, she is interested in becoming a doctor and increasing awareness of the role of the environment in human disease. In her spare time, she enjoys writing, running, and playing the viola.
Eric Van Arsdale is a senior environmental science concentrator focused on marine conservation, marine policy, and scientific communication. Last summer, Eric worked with Professor Mark Bertness on a scientific outreach program for Salt Marsh Die-off throughout Cape Cod. This year, Eric is working with Professor Leslie and Dr. Verna DeLauer of COMPASS on researching the communication of ecosystem health to resource managers and policy makers throughout the Gulf of Maine. Eric hails from the great state of Florida, and enjoy surfing and playing soccer during his free time.
Ally Waters is a senior Environmental Studies and Economics concentrator focusing on environmental health and policy. For the past three years, she has worked with Professor Phil Brown and the Superfund Research Program's Community Engagement Core on outreach projects to engage Providence youth in local environmental justice and environmental health issues, including developing and teaching environmental justice curricula to local middle and high school students. Inspired by her experience with communities affected by hazardous waste sites, Ally is working on a project that explores how the demographics of communities surrounding Superfund sites change over time. Ally is from Hanover, NH and enjoys singing, dancing, and eating hummus.
Lauren Watka is a Master's student with a dual degree in Biology and French from UMass Dartmouth. After completing her undergraduate studies, she took a year off from academia to explore her interests as a fisheries biologist on George's Bank, as a toxicologist studying PCBs in Cape Cod waters, and as an educator of math and science. She has a passion to improve environmental stewardship in New England through education of children and adults, alike. Her thesis work focuses on climate change impacts on barnacles, mussels and snails (and implications for society, of course) but she finds the most joy on beaches near her Cape Cod home, tidal pooling with her younger cousins or training for a marathon.