Hello, archaeo-enthusiasts! The first issue of The Interactive Dissertation will arrive online in a few days' time. I thought I'd get started by sending along a brief description of my dissertation research and this outreach project.
Who am I?
I'm Jen, and I'm on a quest to teach the world about archaeology. I'm a PhD Candidate at the Joukowsky Institute for Archaeology and the Ancient World at Brown University. I have a BA in Anthropology with a focus in Archaeology from Barnard College and an MPhil in Egyptology from the University of Oxford. I have an about.me page and an Academia.edu page if you'd like to know more.
What am I doing?
I'm researching Egyptian rock-cut monuments using digital technologies, translations of their texts, and theories about how people and the natural world interact with each other. Here's an article I wrote on this topic for the outreach journal Near Eastern Archaeology.
When most people think about ancient Egypt, they think of the pyramids and other freestanding monuments. Egypt was indeed a culture of "big building," especially on the part of its kings. But there are also some royal monuments that are un-built. My dissertation is a study of one such type of monument, formal royal stelae that were carved directly into the landscape. I call these living-rock stelae, since the term "living rock" is commonly used to describe rock that is not quarried out or otherwise detached from the earth. These monuments contain messages to the gods, the people, and Egypt's enemies, and are located in the modern countries of Egypt, Sudan, and Lebanon.
Two living-rock stelae, one Neo-Assyrian and one Egyptian,
carved into the limestone promontory at the site of Nahr el-Kalb in Lebanon
I want to understand why each of these monuments was executed in this medium. What was it about a particular message that prompted someone to carve it on living rock? Or was there something about that outcrop (high up, geologically extraordinary, and so on) that made it particularly "inscribable"? Was living rock part of the planning of a monument from the start—a truly intentional element of its design—or the result of other factors? The answers to these questions may be different for each of the monuments I am studying, and they might even be related to the reasons why modern people make graffiti, or scratch their initials into tree bark.
It is difficult to understand what a stela was "doing" on the rock without studying these two elements together. So I plan to visit as many of these monuments as I can in order to photograph them, understand their physical relationship to the outcrops where they were carved, and make computer models of how each one relates to the wider landscape around it. These models will allow me to simulate some of the factors that might show how the living rock was itself part of the king's message, such as sight-lines to and from a monument, which could indicate whether or not visibility played a role in the location of a stela. In making these models I am also helping to preserve the past by creating a digital archive of the stelae for future archaeologists to study—a necessary task considering that some of them are already almost entirely erased.
What is The Interactive Dissertation?
The Interactive Dissertation is a multi-platform outreach project. Using Twitter, Instagram, and this newsletter I will do my best to keep you involved in the travel, research, and writing I am doing for my dissertation over the next two years. There is some pretty exciting stuff to come!
Why should you care?
I feel very strongly that it is the duty of every archaeologist to engage in some form of public archaeology: sharing our data and our research process with the public, and working to inspire people to participate actively in how and why archaeology is done. I am committed to making my work accessible to anyone with even the teensiest bit of interest in archaeology and Egyptology. My field is in the news a lot these days because of modern conflicts that highlight just how fragile our material heritage really is. By offering an honest and accessible window into the realities of my research, I am hoping to get (or keep) you interested in the past, and in protecting the past.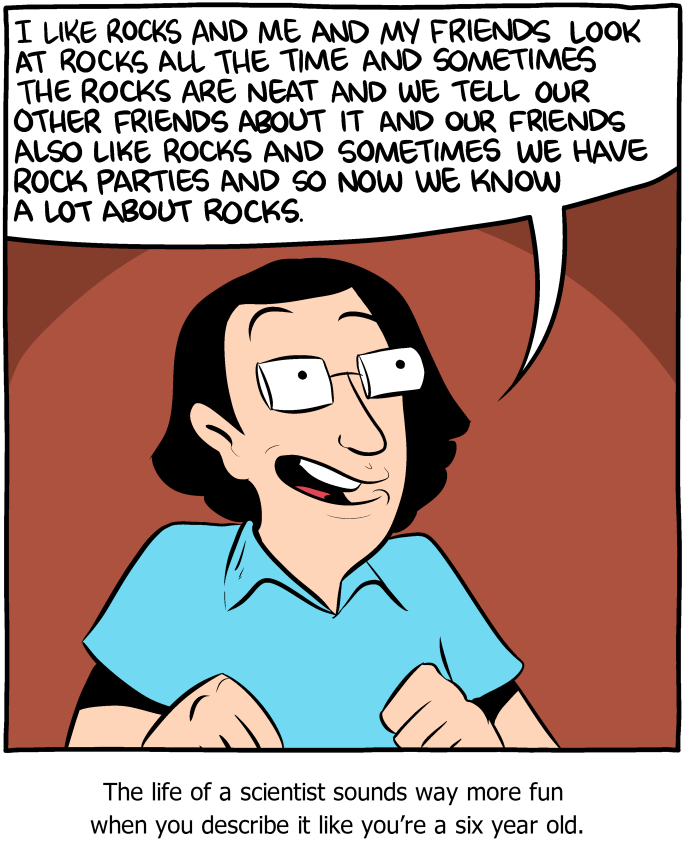 What you can do
I'll compose an issue of this newsletter every so often with updates about my work (if you sign up to receive them via email by subscribing, I promise not to spam you or share your information with anyone else). Each issue will be public, and archived here so that late subscribers can catch up.
What I'd really like from you is some back-and-forth. Send me your questions, comments, suggestions, and reactions to my newsletter and social media posts, and they'll help me shape future issues and posts (your feedback may even be featured here!). You can respond to each issue of this newsletter privately via email, or publicly on social media (@EgyptoloJen). I'm looking to make this experience as interactive as possible: if you find my work interesting and engaging, I'm sure that I'll enjoy the dissertating process far more than I would on my own!
…..
Until next time,