The San Gemini Preservation Studies Program is now accepting applications for the summer 2015 field school, now in its 16th year, dedicated to the preservation of cultural heritage and offering students the opportunity to study and travel in Italy.
San Gemini Preservation Studies is a summer field school that organizes lectures, research, fieldwork, workshops and fieldtrips in the disciplines of historic preservation, restoration and conservation. It is located in Central Italy in the city of San Gemini.
These programs focus on the study of architectural survey and restoration, traditional methods of painting, conservation of archaeological ceramics, and the restoration of books and works of art on paper. The field projects involve the survey and restoration of medieval buildings, the archaeological excavation in the ancient Roman city of Carsulae, as well as work on local archival material.
The program is a collaboration between scholars from various universities and local preservation groups, fostering a multidisciplinary approach to historic preservation. All academic activities are held in English.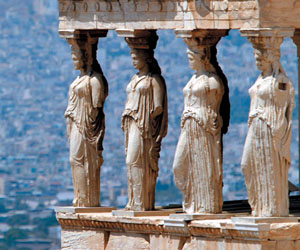 Session One (June 1 – 26)
Building Restoration* Revised program
Restoration of Traditional Masonry Buildings in Italy
Sketching and Analyzing Historic Buildings
Ceramics Restoration
Introduction to Conservation of Archaeological Ceramics
Workshop on Ceramics and Ceramics Conservation in Italy
Session Two (July 13 – August 7)
Book Bindings Restoration
Introduction to the Restoration of Book Bindings in Italy
Workshop on the Restoration of Book Bindings
Paper Restoration
Introduction to Restoration of Paper in Books and Archival Documents
Restoration Workshop – Paper in Books and Archival Documents
Traditional Painting Materials & Techniques
Traditional Painting Methods and Techniques in Italy, including Issues of Weathering and Aging
Painting Workshop – Traditional Painting Methods and Techniques in Italy
Preservation Theory and Practice in Italy
Restoration in Italy – Issues and Theory
*Field Projects:
Restoration of the façade of the Church of San Carlo (13th Century)
Analysis of medieval buildings in San Gemini as part of an urban study of the city
Inter-Session Programs (June 27 – July 10)
Structural Treatments on Canvas Paintings (June 29 – July 10) Workshop
An expert workshop dealing with the restoration of canvasses: the structural support of oil paintings. The program includes theoretical classes and practical workshops.
Inter-session Field Trip – Italy (June 28 – July 7)
A ten day trip visiting Siena, Florence and Rome: places of cultural interest, the urban and historical development of each town, and specialized visits to places of interest to restorers.
Inter-session Field Trip – Athens (check-in Saturday, June 27 – check-out Friday, July 10)
A twelve day visit of Athens: an exploration of the history of preservation and conservation issues facing the city lead by some of the top Athenian experts in their field.
To find out more about our program and review the syllabi, please visit http://sangeministudies.org/