Call for participants – Summer fieldwork opportunities in Pompeii and on the slopes of Mt. Vesuvius.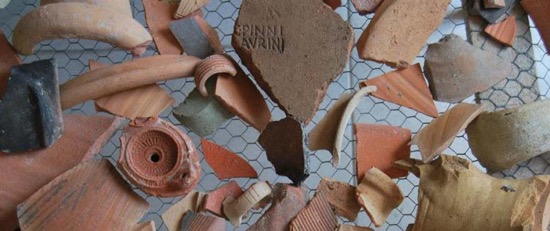 The Apolline Project is an open research network, which sheds light on the hitherto neglected past of the area to the north of Mt. Vesuvius, in the Bay of Naples. The project has run actively since 2004 and has several components, with current major work focusing on human skeletal remains from a Medieval church, excavation of a Roman villa with baths buried by multiple Vesuvian eruptions, and pottery from the Suburban Baths in Pompeii. We will also be starting a new excavation this summer at the Roman city of Aeclanum, in inland Campania; this excavation offers an excellent opportunity for students who want to see how a dig begins, from the ground up.
The Apolline Project is now accepting applications for its summer 2016 field season. Dig participants who join the first or last sessions of the Pollena excavation will have the opportunity to spend an additional week before (May 29- June 5) or after (Sept 24-Oct 1) their chosen session at the project's accommodation for no additional charge in order to better explore the region (subject to availability).
This year we will be offering a select number of scholarships to participants.
For further information, including course descriptions and fieldwork opportunities, visit: http://www.apollineproject.org/dig.html.