Program Description
---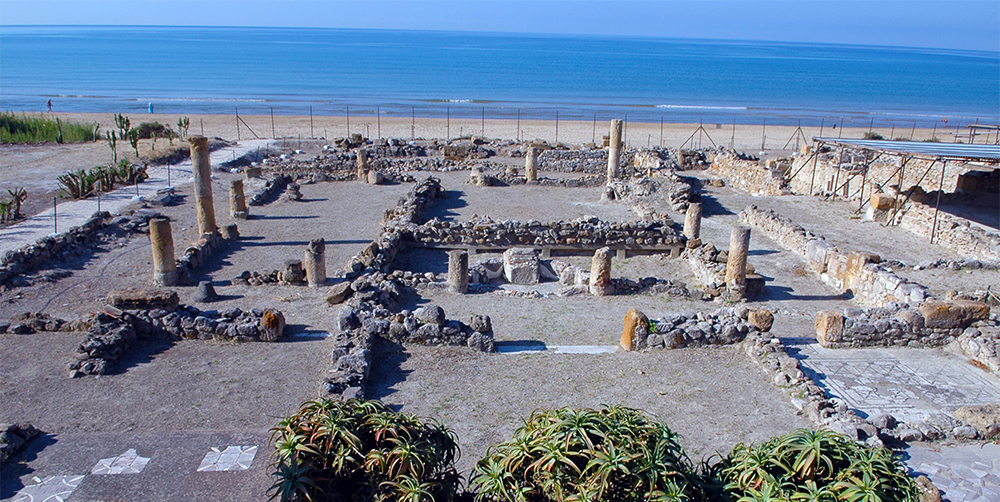 This program is a Field School in Archaeology centered on the excavation of the Roman villa of Realmonte, (Agrigento, Sicily). With 5.000 m2 of extension, an outstanding complex of mosaics and a terrific location by the sea, the villa of Realmonte is one of the most important monument of Roman Sicily and the only example known so far of Early Imperial 'villa marittima' in the Mediterranean.
During the programs students will be exposed to the state-of-the-art methods for archaeological excavation and technical documentation of archaeological artifacts and will be engaged with history and archaeology of ancient Sicily through a series of experiential learning activities, including site visits and hands-on sessions with archaeological, epigraphic and numismatic sources.
Students will attend two courses, Field Methods in Archaeology (3 credits) and History and Archaeology of ancient Sicily (3 credits). Besides the unique opportunity of a such first-hands experience in archaeology, students will have the chance to visit the most important Greek, Roman and Medieval sites of Sicily, as the Unesco World Heritage Sites of the Valley of Temples of Agrigento, the Roman villa of Piazza Armerina and the archaeological park of Siracusa and also the archaeological parks of Morgantina and Selinunte, two of the largest in Europe.
---