Program Description
---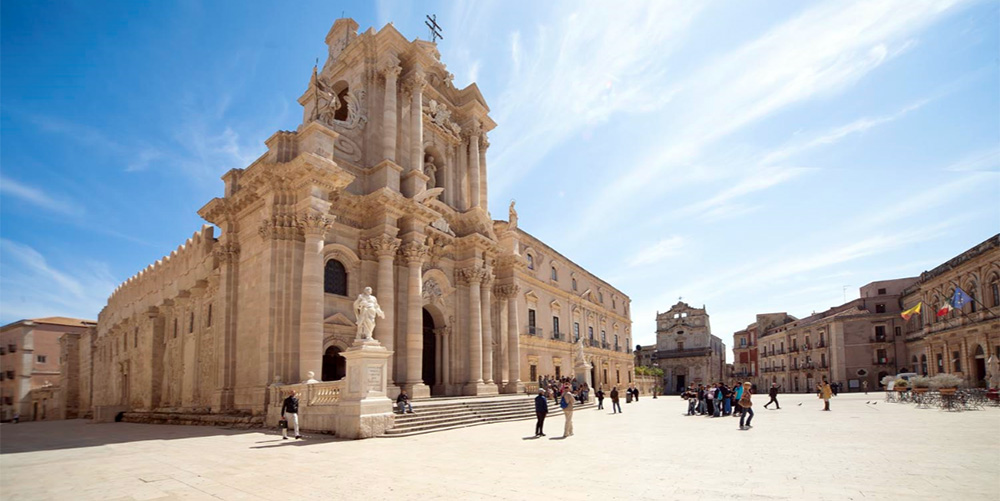 Mediterranean Histories is a 4 weeks intensive summer program focusing on ancient and modern history of Sicily and Italy. It includes two 3 credits courses: Ancient Mediterranean History and Archaeology' and 'Italy and Sicily in World War I and World War II'; and 1 credit course: Italian Language and Culture.
The program is structured with an array of on site classes and field studies in the most significant archaeological and historical sites of Siracusa and of Sicily, including the archaeological park and museum of Siracusa, the Valley of Temple in Agrigento, the Roman Villa of Piazza Armerina, the archaeological parks of Morgantina, Selinunte, Segesta, the museum of Allied landing in Catania, plus an historical tour of Palermo and a three days field study in the Aeolian islands, Sicily's finest for natural and cultural importance.
The program will be located at the Sicily Center for International Education (SCIE), located in the late 18th century Palazzo Borgia del Casale, in the island of Ortigia, the historical center of Siracusa, the most attractive and fascinating city of eastern Sicily (Italy).
The SCIE center, established in 2015, by a team of professionals with a solid and long term experience in the field of the study abroad, offers partnership to American universities and colleges having programs in Sicily in a vast range of fields, from classics and archaeology, from modern and contemporary history to environmental sciences, from creative writing to theater studies, from Italian language and literature to food sciences. The SCIE center already currently manages semester and summer programs for Morningside College (Iowa), University of Pittsburgh (Pennsylvania), Ohio University (Ohio), Arcadia University (Pennsylvania), Portland State University (Oregon), Rosemont College (Pennsylvania), University of Texas at Austin (Texas), LaTrobe University (Australia).