Spots still available for the 2018 PIARA Archaeological Field School at Hualcayán, Peru!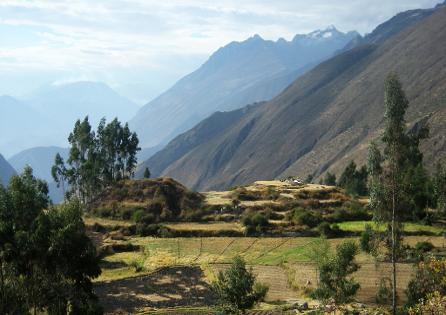 PIARA offers an exciting field school course, Analytical Methods in Archaeology, where students focus their studies on a particular analytical specialty in addition to gaining experience in fundamental field and laboratory skills while working and living in highland Peru.
In 2018, students will excavate monumental tombs and ritual spaces at Hualcayán, then focus their studies on one of the following methodological concentrations: Bioarchaeology or Artifact Analysis. Students will also participate in supplementary training in Geographic Information Systems (GIS) and 3D Photogrammetry. Students who participate in the field school will thus not only learn the essential skills required of field archaeologists (mapping, excavation, artifact processing, etc.), but also gain exposure to a range of specialized methods that are shaping innovations in the field today. Students will also learn about the site's 4000 year span of prehistoric Andean culture (2400 BC–AD 1450).
During the field school, student participants will live and work with the rural, bilingual Quechua/Spanish-speaking community of Hualcayán, which facilitates an important component of the field school: learning to ethically and respectfully conduct research on the remains of other people's heritage through community collaboration. Students will spend at least one full day contributing to a community-designated project, and daily work will occur alongside both young adults from Hualcayán and Peruvian university students. The result is a robust intercultural learning experience for all project participants.
Hualcayán is located in the spectacular Andean highlands of Ancash, Peru, nestled below the glaciated peaks of the Cordillera Blanca mountain range. As part of the field school, students will travel to important archaeological sites and museums in three cities and visit stunning natural features likes high altitude lagoons and glaciers. Six course credits will be offered by the Universidad Nacional de Ancash – Santiago Antúnez de Mayolo (UNASAM).
Students may choose one of two sessions:
Session 1: June 25 – July 23, 2018 (near capacity)
Session 2: July 24 – August 21, 2018 (still available)
For complete information, or to apply, visit the PIARA website (www.piaraperu.org) or email us at [email protected].
Rebecca Bria, PIARA director