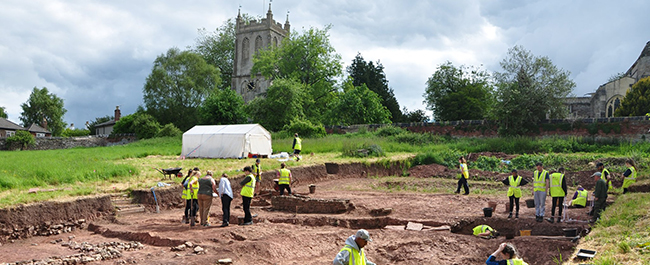 Are you looking or an experiential learning opportunity that combines theory with practice? Our 2-week field-based summer school offers a unique opportunity to excavate a recently discovered site from the Medieval Anarchy period.
https://www.bristol.ac.uk/global-opportunities/at-bristol/summer-school/archaeology/
Who?
This summer school is designed for students with or without previous site-based experience. We welcome applications from all majors, but it is particularly suited to anthropology, archaeology, history, sociology, conversation and, heritage museum studies students.
What?
A field school that will help students develop their anthropological and archaeological excavation skills, supervised by our expert faculty, with constant reference to the historical and geographical landscape.
When?
Arrivals day: 5th July 2020
First day of teaching: 6th July 2020
Last day of teaching: 17th July 2020
Departures day: 18th July 2020
Why?
Students will earn credit as they gain invaluable and career-ready skills. Work alongside current University of Bristol students to uncover a time of turbulence, unrest and civil war.
Price
£2,745
Credit
10 unit credits, suggested as equivalent to 3 US semester credits or 5 ECTS.
Early bird application deadline (for guaranteed consideration)
1 March 2020
Acceptances will be made on a rolling basis, and applications may close early.
Find out more here: https://www.bristol.ac.uk/global-opportunities/at-bristol/summer-school/archaeology/about/