Providence, R.I. [Brown University] Brown University Library has received a three-year $246,000 Implementation Grant from the Institute for Museum and Library Services (IMLS) Laura Bush 21st Century Librarian Program to establish a cross-organizational training and support program for HBCU library professionals seeking to gain or expand expertise in developing open access born-digital scholarship.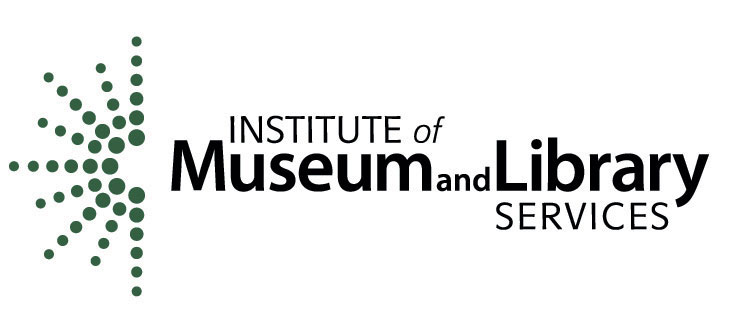 Born-digital publications create exciting new conditions for the production and sharing of knowledge by advancing scholarly arguments in ways not achievable in a conventional print format, whether through multimedia enhancements or interactive engagement with research materials. Combined with open access publishing models, these new scholarly forms are increasing the visibility and reach of humanities scholarship to global audiences both within and beyond the academy in unprecedented ways. Yet the majority of this innovative work is being generated at well-resourced, predominantly white institutions.
"Advancing HBCU Scholarship, Diversifying Digital Publishing," developed in close collaboration with the HBCU Library Alliance, will help to build capacity at HBCU libraries. Three librarians — at Fisk University, Kentucky State University, and Prairie View A&M University — will obtain a highly specialized skill set fully realized through the development of a born-digital publication authored by a member of their faculty. The University of Michigan Press, with its demonstrated commitment to issues of equity, diversity, and social justice, will collaborate with Brown Library to mentor the cohort and, via an open access publishing model, disseminate HBCU-generated digital publications to the broadest possible audience for the greatest possible impact.
In addition, HBCU students involved in the work will gain experiences and training relevant for a wide range of careers where knowledge and skills with digital media are central. Sandra M. Phoenix, Executive Director of the HBCU Library Alliance, emphasizes the importance of involving students in the initiative:
We look forward, with enthusiasm, to this project and its impact on the HBCU Library Alliance Community — especially the students. Recruited students will gain relevant experiences as they consider digital publishing as a career option. To that end, we are excited that this project will diversify the digital publishing community and extend the reach of scholarship generated within the HBCU Library Alliance.
"This first-of-its-kind partnership between a predominantly white R1 university library, a consortium of HBCU libraries, and a leading university press will nucleate networks of HBCU content generators/facilitators and publishers to produce outstanding scholarship that, without developmental investment and enhanced visibility, might not have had the same kind of impact on the academy," according to Allison Levy, Director of Brown University Digital Publications and Principal Investigator for the grant. "The collaboration will promote a broader array of scholars and research programs to help shape scholarly discourse going forward."
Moreover, this multi-pronged intervention, which addresses equity issues endemic to the academic publishing ecosystem, will provide a replicable model for similar mutually beneficial collaborations in the service of diversifying scholarly publishing — and scholarship more broadly — by taking an HBCU-centered approach that both contributes to longer-term structures for capacity-building and sets the stage for further funding directly to HBCUs. According to Charles Watkinson, Director of the University of Michigan Press:
The university press community aspires to advance equity, justice, inclusion, and belonging. We also recognize that our organizations too often replicate legacy structures based on exclusion. The chance to learn together with HBCU colleagues is a precious one, and the University of Michigan Press is grateful to Brown Library for this opportunity.
Additionally, via a public-facing website designed by Brown University Library, the curriculum will be readily accessible and adaptable by other institutions and communities nationally and internationally. The benefits of the project will thus be sustained well beyond the 2023-2026 grant period.
Brown University Library is uniquely positioned to implement this program. Launched with generous support from the Mellon Foundation and with additional funding from the National Endowment for the Humanities, Brown University Digital Publications (BUDP) — widely recognized as accessible, intentional, and inclusive — is helping to set the standards for the future of scholarship in the digital age via its novel, university-based approach to digital content development. The HBCU Library Alliance has established a formal partnership with Brown University Library, welcoming Brown into its community of practice as its first invited, non-HBCU affiliate member. For the last three years, Brown has served as a host site for the HBCU Library Alliance Conservation / Preservation Internship Program, and with the support of a Laura Bush 21st Century Librarian Program planning grant, the partnership recently concluded the joint Stronger Together, Excellence in Library Leadership Program. "It is very exciting to see our collaboration with the HBCU Library Alliance continue to grow," said Joseph Meisel, Joukowsky Family University Librarian. "I'm also delighted to be expanding the reach and impact of our efforts to advance born-digital scholarly publications and create new opportunities for outstanding researchers."
About Brown University Library
The Brown University Library is central to Brown's academic mission to support teaching and learning at the highest level, and in a spirit of free and open inquiry. The Library is home to the Center for Digital Scholarship, a hub for the creation of new scholarly forms and other innovations in scholarly communication. An area of distinction for the Library and the University, Brown University Digital Publications is one of the ways in which the Library activates and guides intellectual exploration and creativity.
About the HBCU Library Alliance
The HBCU Library Alliance is a consortium that supports the work of the information professionals at the libraries, archives, and special collections of the country's Historically Black Colleges and Universities (HBCUs). Guided by the historic significance of HBCUs, the strength and voice of the HBCU Library Alliance is displayed through its ongoing involvement and connection to its membership of libraries serving HBCU institutions. Since its founding, the HBCU Library Alliance has provided an array of resources and programs to transform and strengthen its member libraries by developing library leaders, preserving member collections and making them more accessible, and planning for the future.
About the University of Michigan Press
The University of Michigan Press is a vital component of the University of Michigan Library and the primary academic publishing division of the University. In partnership with our authors and series editors, it publishes in a wide range of humanities and social science disciplines. The Press leads in the development of digital scholarship and supports the dissemination of knowledge as widely and freely as possible. U-M Press is a proud member of the Association of University Presses.
About the Institute of Museum and Library ServicesThe Institute of Museum and Library Services is the primary source of federal support for the nation's libraries and museums. We advance, support, and empower America's museums, libraries, and related organizations through grantmaking, research, and policy development. IMLS envisions a nation where individuals and communities have access to museums and libraries to learn from and be inspired by the trusted information, ideas, and stories they contain about our diverse natural and cultural heritage. To learn more, visit www.imls.gov and follow us on Facebook and LinkedIn.